TS100E
Coaxial Cable Stripper
Three internal circular steel blades perform precise, extremely clean and easy stripping.
Key Features and Benefits
For most Canare BNC, DIN, RCA and F crimp plugs.
Rotary knob to select 5 different cable setups.
Make your own cable setting within cable O.D. 4mm~11mm
Hex wrench is attached on the lid top for quick adjustment.
One replacement blade included, and also sold separately.
Replacement blade: TSC (1pc)
The following types of cables may not be accurately processed by Canare's TS100 Cable Stripper, owing to their construction.
Note1:

Cables employing such hard jacket material as polyethylene.

Note2:

Cables employing such particularly soft insulator material as highfoam polyethylene.

Note3:

Cables employing steel wire and semirigid pipe for outer conductor.
Tech Data
Instruction
Downloads
Coaxial Cable Stripper
| Model | Preset to | Standard package |
| --- | --- | --- |
| TS100E | LV-77S·L-5CFB, V*-5CFB, V*-5C, LV-61S·L-4CFB, V*-3C | 1 |
| TS100U | L-2.5CHD, 1855A, 1505A, 1694A | 1 |
5-step Procedure
1. Turn cam knob to the right cable selection.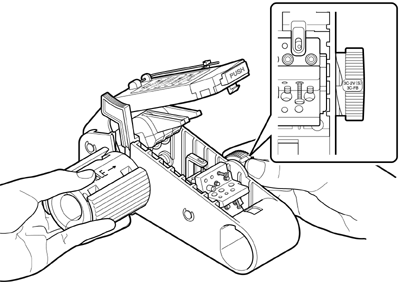 2. Straighten cable and insert into handle grip.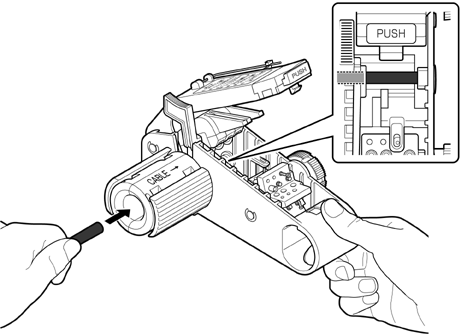 3. Close lid, firmly grasp handle grip, and slowly rotate 7-10 times.
4. Push open lid, pull cable while.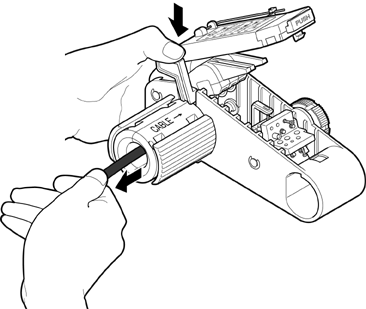 5. Insulation and jacket will be easily peeled off.